10 december 2017
open gates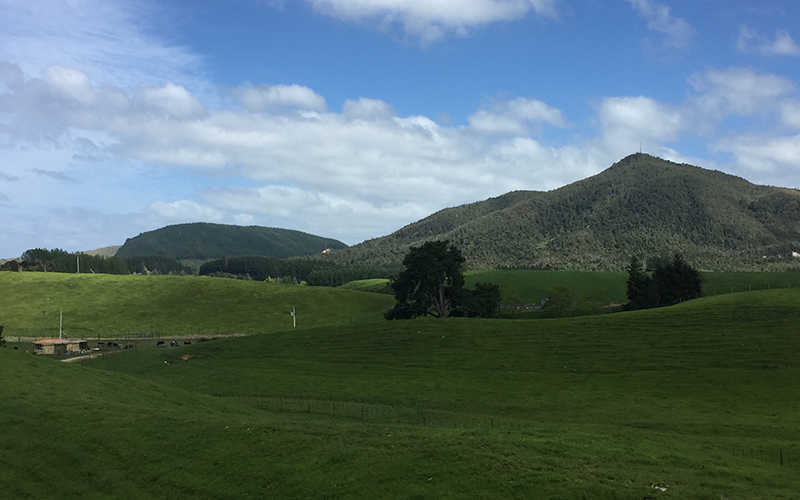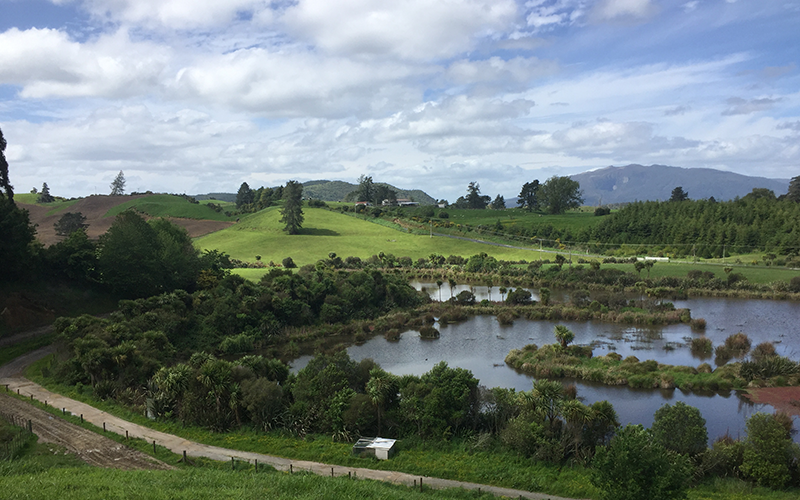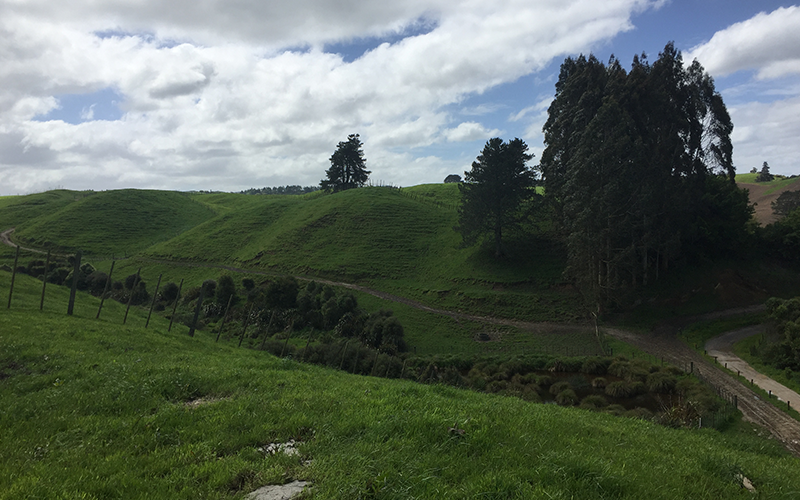 Shane, June, Megan & Daniel's Farm | Bay of Plenty
From the farmers
Hi, we're Shane and June and our family has been farming across from Lake Okaro in Waimangu for the last 38 years. Shane and his parents Leonie and John converted this farm from sheep and beef to dairy after moving here from Waipu.
Although living in Ohope and being 'retired', John and Leonie are still very much part of the farming business and often there will be four generations out and about on the farm as Shane now works alongside our daughter Megan who has two small boys.
 Family is very much at the heart of the farm with 12 family members living on or around the property. We milk 520 crossbred cows once-a-day all season. Our farm is quite steep for a dairy farm and this is what has driven the change to once-a-day milking. We have a passion for farming and we host an annual play centre planting day and field trips for foreign students, university students, and farmer groups.
---
Our Farm and Environmental Story
We started on our environmental journey close to 10 years ago when we gifted two hectares of land to the BOP Regional Council to create a wetland.
Now all of the streams that feed Lake Okaro feed through the wetland before entering the lake. Since then we have retired and planted both streams that run through our property as well as swamp areas. We have created our own environmental management plan with time frames and costings and continue to update this as our experience and knowledge grows.
We are involved in Project Rerewhakaaitu – a group bringing the entire upper Tarawera Catchment together and focused on being ahead of any pending regulations, knowledge gathering and giving farmers access to industry leading nutrient management plans. In 2016 we entered the Ballance Environmental Awards and took out three prizes - the Ballance Agri-Nutrients Soil Management Award, the WaterForce Integrated Management Award and Bay of Plenty Regional Council Award.
---
Community Groups we are involved in
---
Our water initiatives
Monitoring Systems

Riparian Planting

Wetland Restoration

Fencing Waterways

Retired Land

Effluent Management
---
ABOUT US
FARM HOSTS
Shane, June, Megan & Daniel
FARM LOCATION
Waimangu, Rotomahana