10 december 2017
open gates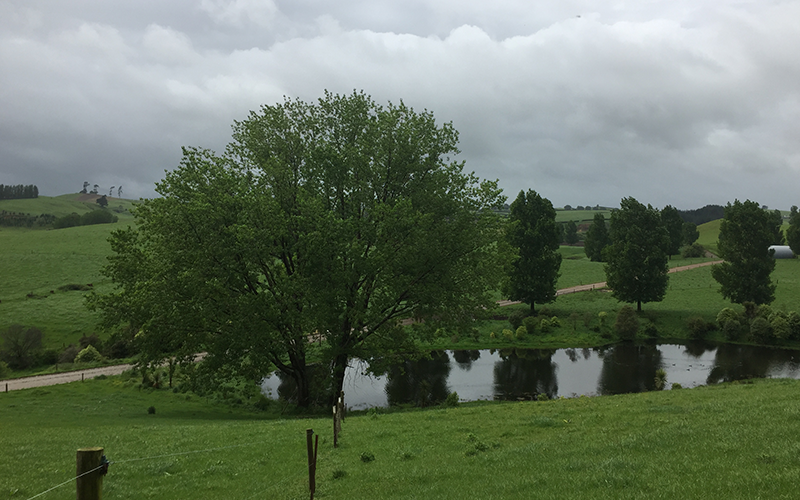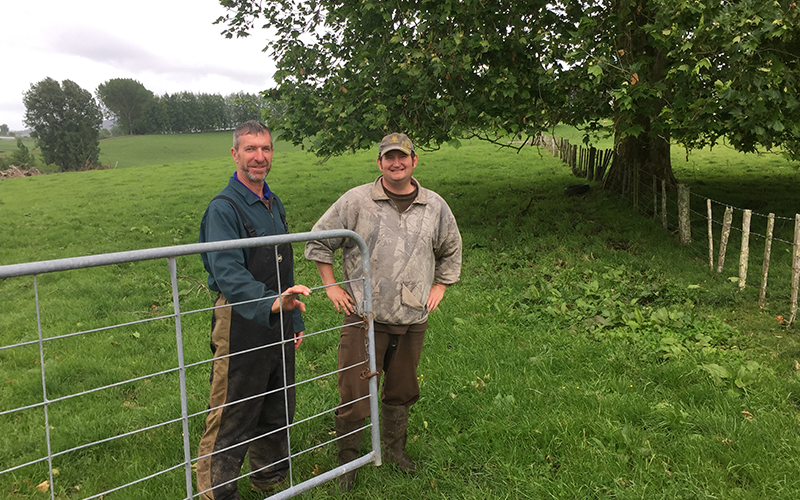 Grant & Karo, and Chad & Jan's Farm | Waikato
From the farmers
Hi, I'm Grant and my wife Karen and I own Tremeer farm in Walton, Waikato. The farm has been in our family since my grandparents bought it in 1931. After starting as a sheep and cattle farm, my parents, Karen and I converted it to a dairy business in 1988. The 240 hectare farm is managed by sharemilkers, who are in their fifth season on the property, milking 750 Kiwi Cross cows, along with 300 young stock.
I'm one of three children who enjoyed growing up here on the farm. Karen and I also have three children that have been involved in our family farming business and lifestyle.
We have a real interest in our local community. Karen taught at the local Walton School for twenty years and we've been involved in organising community groups that span sports, music, school, health, business, and the environment.
We have a number of overseas tour groups visiting the farm each year, which we very much enjoy. We also lead farming tour groups overseas.
---
Our Farm and Environmental Story
The property has two streams running through and linking into the Maungakawa Stream. This flows into the Piako river and out to the Hauraki Gulf near Thames.
All waterways have been fenced off with 8000 natives planted along the riparian margins. This not only protects the waterways but also aides in stock management.
Our family was very much hands-on with the planting and maintenance of these margins. All nutrients captured on the farm are applied back to the land at rates that utilise the nutrients optimally.
Water use on the farm is also monitored to ensure efficient use. The farm was successful in being named Supreme Winner of the Ballance Farm Environment Awards in 2013. Following this, I have continued my environmental interest by being involved in the community led Piako Catchment Forum, and by chairing the Waihou-Piako Dairy Engagement Group.
---
Community Groups we are involved in
Piako Catchment Forum
Waihou-Piako Dairy Engagement Group
Involved in organising community groups that span sports, music, school, health, business, and the environment
We have a number of overseas tour groups visiting the farm each year
We also lead farming tour groups overseas
---
Our water initiatives
Monitoring Systems

Riparian Planting

Wetland Restoration

Fencing Waterways

Retired Land

Effluent Management
---
ABOUT US
FARM HOSTS
Grant & Karo, and Chad & Jan

FARM LOCATION
Richmond Downs