10 december 2017
open gates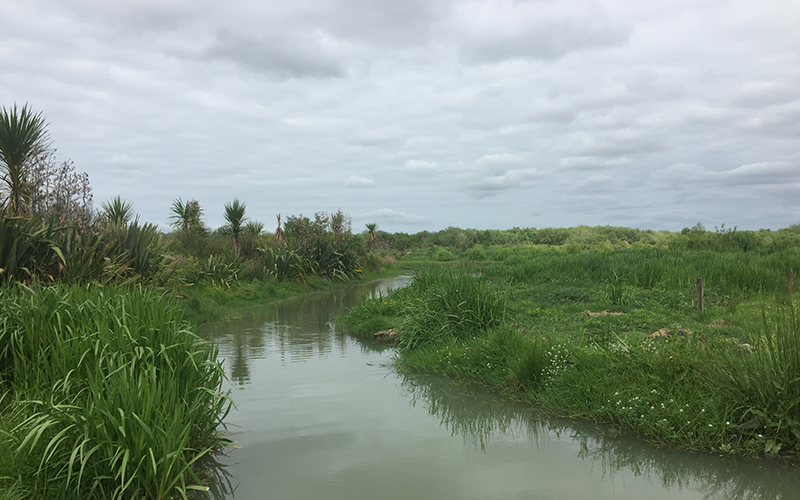 Peter & Judi, Stu & Lichelle's Farm | Waikato
From the farmers
Hi, I'm Peter and my wife Judi and I have lived on our farm near Te Kauwhata since 1976 when we got married. I have lived here for all of the past 65 and-a-half-years.
I bought the farm off my father in 1974. We have four children who were bought up on the farm and we now have six grandchildren who enjoy coming to the farm. Since Judi and I have owned the farm we have employed farm staff, contract milkers and now 50/50 sharemilkers, with Stu and Lichelle Morgan who have been here for the past five years.
I was President of Waikato Federated Farmers from 2004-2007 and Chairman of the Waikato Regional Council for six years until 2013. Judi and I have hosted many foreign dignitaries and overseas visitors, Ministers of the Crown, a number of school visits and many others who have dropped in to look at what we have done in the field of environmental enhancement.
---
Our Farm and Environmental Story
Our environmental journey started the day we bought the farm in 1974. Our farm is 103 hectares with 23 hectares in the Whangamarino Wetland.
Fencing all our waterways and drains and having a riparian planting plan meant that there were more invertebrates and fish in the waterways and the cows had shade and wind breaks to shelter behind in cold weather.
We retired more than four hectares to build a wetland which acts as a sediment trap, treats all of the farm water discharge before it enters the Whangamarino Wetland and has been planted with over 30,000 native trees. We look forward to welcoming you onto our farm, to show you what we see every day - a beautiful outlook, trees, hills, grass, wetlands and happy cows.
---
Community Groups we are involved in
Trustee of the Waikato Rural Support Trust
http://www.rural-support.org.nz or http://www.facebook.com/ruralsupportWaikato.nz
Advisor to the Waikato River Care www.waikatorivercare.co.nz
Member of the Primary Stakeholders Catchment Trust (PSCT) Lake Waikare Whangamarino Catchment.
Board Member Waikato River Authority (WRA) www.waikatoriver.org.nz
Chairman of the Island Block Drainage District     
---
Our water initiatives

Riparian Planting

Wetland Restoration

Nitrogen Management Data

Retired Land

Effluent Management

Fencing Waterways
---
ABOUT US
FARM HOSTS
Peter & Judi, Stu & Lichelle

FARM LOCATION
Te Kauwhata