10 december 2017
open gates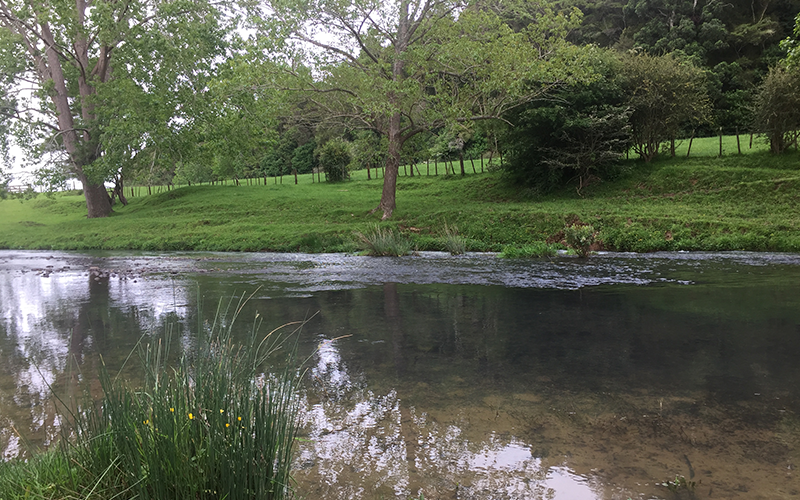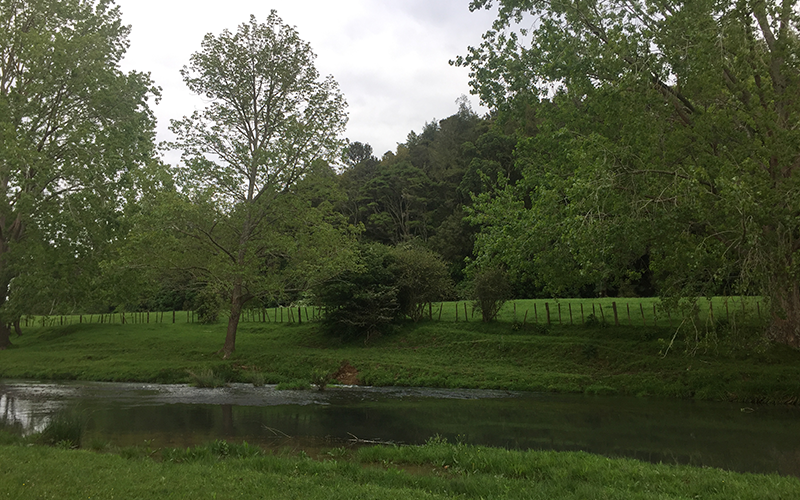 Jamie & Lu's Farm | Auckland
From the farmers
Hi, I'm Jamie and my family has been farming in the Mangatawhiri area for 150 years - in fact the road where our farm is located is named after our family.
My father was a dairy farmer then started farming sheep before we converted back to dairy ten years ago when we bought the neighbouring 80 acre dairy farm. Today on Te Kainga Farms we milk 220 Jersey Kiwi cross cows on 700 acres, along with some sheep and beef cattle.
I really enjoy dairy farming. It's very rewarding and I like being my own boss and getting my three kids out on the farm. They will be the fifth generation on the farm and my wife Lou works as a local GP.
---
Our Farm and Environmental Story
We're really lucky to have a river running through our farm. It was always a part of my childhood and I love that my kids can play in the same river. We used to camp on the river, make dams and catch eels and go paddling so it's great to be able to do that with my own kids now.
I care about the environment and have gifted nine hectares of bush to QEII National Trust to preserve native bush. We've fenced off waterways and done riparian planting in conjunction with Dilworth College as part of the school's project. We've also invested in a 28 metre bridge crossing the Mangatawhiri stream.
---
Community Groups we are involved in
---
Our water initiatives

Riparian Planting

Wetland Restoration

Nitrogen Management Data

Retired Land

Fencing Waterways

Effluent Management
---
ABOUT US
FARM HOSTS
Jamie & Lu 

FARM LOCATION
Mangatawhiri