10 december 2017
open gates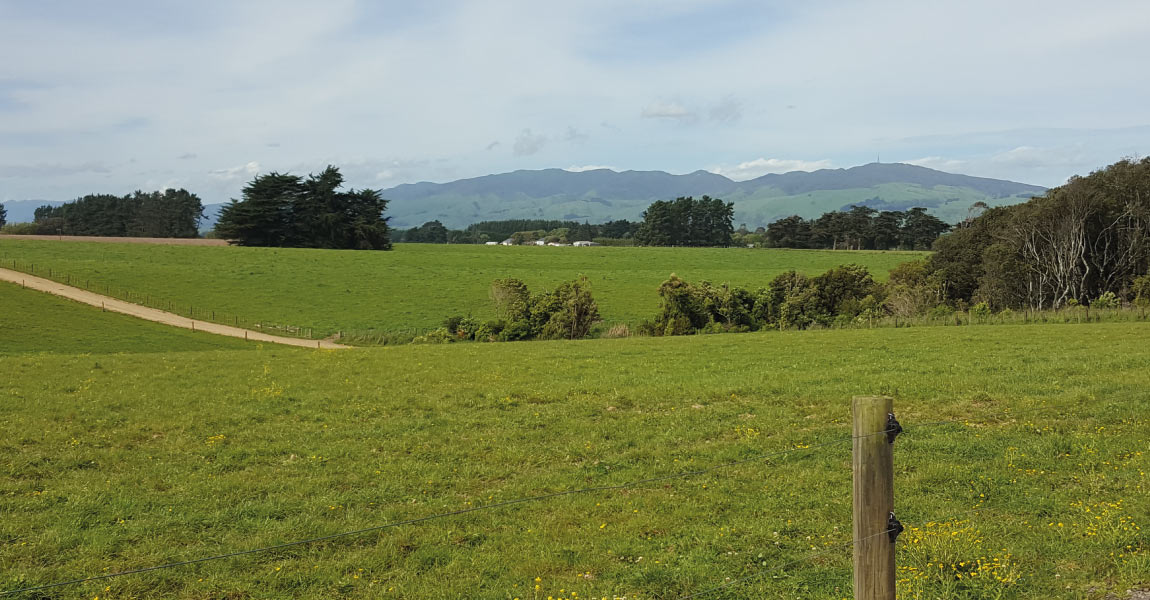 James, Tim & Dave's Farm | Manawatu
From the farmers
Hi, we're James, Tim and Dave Stewart and we manage Stewart Dairylands, a generational family farm that has been farming the same land around the boundary of Palmerston North for over 100 years.
The move from sheep farming to dairying over 25 years ago has meant that the farm can now support all four of the Stewart families, as well as giving employment to four others that work on the farm.
The farm is 600 hectares with around 800 dairy cows, young stock and some traded cattle. We also grow feed crops and have diversified into tourism with boutique accommodation and a Health and Beauty Spa.
---
Our Farm and Environmental Story
We have planted several thousand natives across the farm and have a protected original bush block next to the farm with a wetland that has been constructed in the bottom of the bush.
We hosted an agri-tech "Hackathon" earlier in the year which looked at techniques on data collection and mapping and how they assist to meet environmental responsibilities.
We have always been happy to share the life on a farm and are happy to open the farm gate so the public can see what we do.
---
Community Groups we are involved in
James has been involved with the Manawatu River Leaders Accord,
DairyNZ environmental leadership program
Horizons Dairy Leaders group.
Dave is part of Environment Network Manawatu and Oroua Catchment Care group
---
Our water initiatives

Riparian Planting

Wetland Restoration

Nitrogen Management Data

Retired Land

Effluent Management

Fencing Waterways
---
ABOUT US
FARM HOSTS
Tim & Dave & James

FARM LOCATION
Ashhurst, Palmerston North