10 december 2017
open gates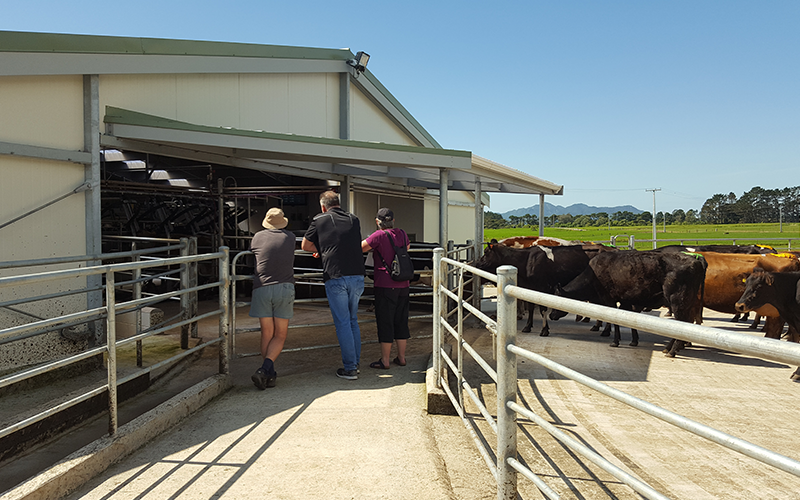 Bill & Diane's Farm | Taranaki
From the farmers
Hi, I'm Bill and my family has been farming in Taranaki since 1956 when my parents bought a farm near Okato in Taranaki. We still farm this property, known as 'Greenhills', which was converted to dairy in 1982.
In 1989 we sold our herd and bought another farm, which we call Tumahu farm, employing 50/50 sharemilkers, a decision which has enabled me to pursue my passion for 'do it yourself' land development.
I feel very privileged to be a farmer, having farmed sheep, dairy heifers and bulls prior to 1982 and since then experiencing a fascinating, productive and enjoyable time in the dairy industry.
---
Our Farm and Environmental Story
As a farmer it's a given that we have a responsibility to care for the environment so it can be used and enjoyed by future generations.
The main ways we do this on our farms is by extensive planting of trees and plants. We have progressed from planting about 600 plants/trees a year to, for the past four years, about a thousand per year.
We have also 'landscaped' some of our paddocks, installing good drainage systems and planting riparian strips to stop sediment and nutrients running into waterways. We're looking forward to welcoming people onto our property in December and sharing what we are doing to preserve and improve our environment. 
---
Our water initiatives

Riparian Planting

Wetland Restoration

Nitrogen Management Data

Fencing Waterways

Effluent Management
---
ABOUT US
FARM HOSTS
Bill & Diane

FARM LOCATION
Okato, Taranaki