10 december 2017
open gates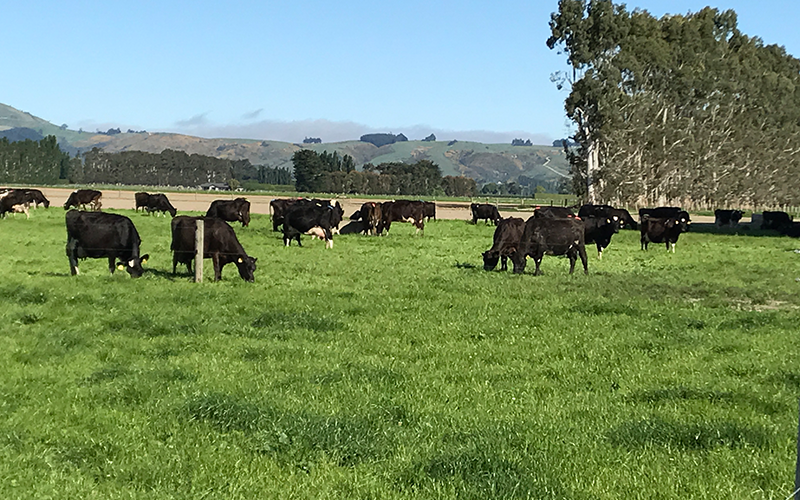 Anne-Marie & Duncan's Farm | Southland and Otago
From the farmers
Hi, I'm Duncan and my wife Anne-Marie and I operate Huntly Road Dairies in Outram near Dunedin.
Having been raised on a dairy farm, I worked as an electrician before giving in to my passion for farming. I've now been in the dairy industry for over 20 years, progressing from farm assistant to contract milker, sharemilker and currently farm ownership.
Anne-Marie on the other hand grew up in a city in the UK, studied maths & computing at university before working as a software engineer and business analyst. Ten years ago, she was scared of animals and had never heard of Fonterra. My farming knowledge and Anne-Marie's business background complement each other to result in an efficient and productive dairy farming operation.
---
Our Farm and Environmental Story
Duncan and Anne Marie's environmental credentials are impressive - in 2015, the farm was named 'Finalist with the Lowest Environmental Impact' at the Dairy Business of the Year awards, as well as being awarded 'Supreme Winner'. Scientific analysis shows the farm to be consistently two thirds lower than the recommended maximum nutrient leaching levels for the area.
The dairy shed layout and design result in increased efficiency and minimises water use and infrastructure is in place to store and apply effluent without risk of leaking or over application.
---
Our water initiatives

Nitrogen Management Data

Fencing Waterways

Effluent Management
---
ABOUT US
FARM HOSTS
Annemarie & Duncan

FARM LOCATION
Outram