Nitrogen and phosphorus from fertiliser pass over or through the soil and into the waterways.
Irrigation can increase the leaching of contaminants and reduce water levels in rivers and aquifers ( 1 groundwater).
Soil moisture sensors tell farmers exactly when water will be absorbed by the soil minimising irrigation and leaching.
Riparian planting filters excess nitrogen and phosphorus before it reaches the waterways.
---
Phosphorus and nitrogen are necessary for the growth of plants, including the grasses that our dairy farms depend on. However, too much of these nutrients in waterways can result in algae blooms that can choke water flows, reduce habitat quality and make the waterway unsuitable for swimming.
---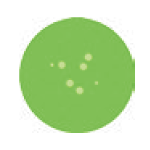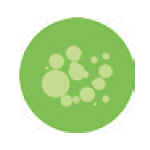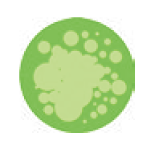 ---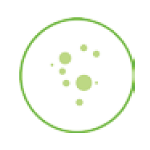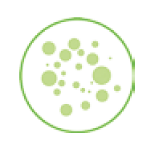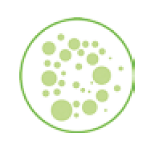 These show nitrogen and phosphorus levels are higher in pastoral areas and even higher in urban areas when you compare them with those in native forests.
MINISTRY FOR THE ENVIRONMENT AND STATS NZ
"OUR FRESH WATER 2017" REPORT.
---
It's important to note that pasture grasses, plants, including the algae blooms in rivers and lakes, need nitrogen, phosphorus and sunlight to grow. Take one of those away and you can control the growth. In the case of excessive algae bloom, this is a good thing.  But for pasture grasses, growth is vital.
One of the key challenges for the New Zealand dairy industry, then, is to maintain the pasture-based feeding of our cows while reducing the transfer of phosphorus and nitrogen from farms to waterways.
Phosphorus is often found bound to soil so most of the phosphorus lost from dairy farms is associated with the loss of sediment we discussed earlier. Nitrogen, on the other hand, is able to leach through soil and ends up in groundwater under the land, eventually making its way to rivers and lakes. While nitrogen can be applied through fertiliser, the bigger challenge comes from nitrogen in the patches of urine dairy cows leave around their paddocks.
Some of the nitrogen lost through the soil will take a very long time to get through the groundwater and into rivers or lakes. In fact, it can take more than 50 years. This lag effect makes managing the effects of nitrogen very complicated. It can be difficult to identify where the nitrogen came from, or when, meaning we are often dealing in the present with a problem from the past.
To help us manage nutrients and protect waterways, our farmers pay close attention to the factors they have control over today.

Nutrient management is one example; our farmers have been recording nutrient inputs and outputs from their farms and we have then given each farm an individualised report showing nitrogen loss and nitrogen efficiency. That helps farmers target where they can take action and improve.
Riparian planting also plays a role. In the same way that plants can help absorb bacteria and prevent sediment getting into our waterways, they can also filter out phosphorus and remove some nitrogen before they reach our waterways. The other benefit of riparian planting we haven't mentioned is that the plants providing shade reduce the growth of algae bloom.
---
Nitrogen (N) and Phosphorus (P) Trends
improving
indeterminate
worsening
MINISTRY FOR THE ENVIRONMENT AND STATS NZ
"OUR FRESH WATER 2017" REPORT.