Nitrogen from cows' urine travels through the soil into waterways. Animal excrement contaminates water with harmful bacteria.
Riparian planting provides shade, shelter and food for wildlife. Fencing keeps livestock away from our waterways.
Tree and shrub roots filter nitrogen from groundwater.
Shade from strategic trees and plants at the toe of the slope provide fish habitat and reduce algae growth.
---
Cow excrement can carry a range of disease-causing bacteria, viruses and other organisms. When this faecal matter gets into waterways it increases the risk that people using that water could get sick.
The Ministries of Health and the Environment have set standards for E.coli levels in waterways, which define whether the water is safe for drinking, swimming and other uses. E. coli levels are a useful risk indicator because it's a common bacteria, found in the excrement of warm-blooded mammals – including dairy cows – and birds.
Our pasture-based dairy farming means that when we have cows in paddocks, we also have cowpats. The main way bacteria get into our waterways on a dairy farm is from the cows; either through direct access to waterways or from surface water running off the paddocks where they graze.
We might not always be able to stop some of this material reaching waterways, but we can reduce the amount.
Keeping cows out of the water helps. We have now fenced 98.4 percent of significant waterways on our dairy farms and more than 10,000 kilometres of smaller waterways.
Planting along banks of waterways also helps in places, by blocking surface water running off paddocks and filtering out bacteria from surface water.
Our Sustainable Dairy Advisors work with regional councils and others to provide advice that helps farmers find the best way to plant alongside waterways.
---
OF SIGNIFICANT WATERWAYS ON DIARY FARMS ARE FENCED.
THAT'S MORE THAN 2x THE MOON'S CIRCUMFERENCE.
---
At current E.coli levels around
65-70% of large rivers meet
'swimmable' standards.
MINISTRY FOR THE ENVIRONMENT AND STATS NZ
"OUR FRESH WATER 2017" REPORT.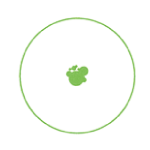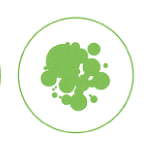 This shows E.coli levels are higher in pastoral areas and even higher
in urban areas when you compare them with those in native forests.
---
improving
indeterminate
worsening
MINISTRY FOR THE ENVIRONMENT AND STATS NZ
"OUR FRESH WATER 2017" REPORT.